Sustainability at products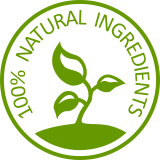 I only use purely natural ingredients that are produced without genetic engineering. There are no preservatives or additives and no flavor enhancers.
My main supplier of spices is pikantum, a certified organic trader from Germany. This meets my high expectations for flawless, untreated ingredients to be able to create a product with the best taste and highest quality.

I also make sure that the fresh ingredients for my sauces (like lemons, oranges or limes) are untreated. Finally, I also use the peels because they are valuable flavor carriers.
Sustainability at packaging and shipping

The idea of sustainability is also reflected in the packaging. Most of our products are filled into glass jars and glass bottles. On the one hand, this increases storage life of the products, on the other hand, glass can be recycled again and again without any loss of material.
Our packaging for shipping is plastic-free and we use shipping boxes of different sizes to save on filling material. The filling material consists of recycled and recyclable material and we reuse it whenever possible.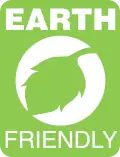 Shipping with DHL is done with GoGreen or even GoGreen Plus, if available.
When purchasing goods, we rely on short distances in our area and for the "Marktschwärmer" distributions, we deliver by bike, bus or train whenever and wherever possible.