Premium products by David E. Moore
Best ingredients for superior quality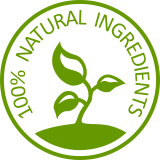 All spice blends and sauces from Moore than Spice are handmade with love in Bochum, Germany. Therefore I use recipes from my family which have been developed over generations.
All components are hand-picked, 100% of natural origin and mainly from the organic certified merchant pikantum from Germany.

All products are free of preservatives or additives, gluten-free and the majority are vegan. They contain little or no sugar and little or no salt is added as well. I also use only salt that is guaranteed to be free of microplastics.
I not only pay attention to sustainability when it comes to ingredients.
Who's actually behind Moore than Spice?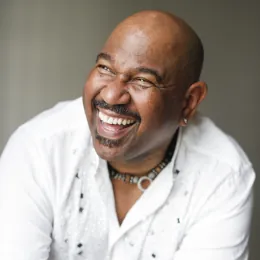 I'm David E. Moore, a professional singer and I've always loved to cook. I have been combining these two passions since 2019 in my culinary entertainment show "Music, Meals & Moore".
With my family's recipes in my luggage, I founded my own spice shop "Moore than Spice" in 2020 and will extend further and offer catering services starting later in 2023.
I learned from my great-great-grandmother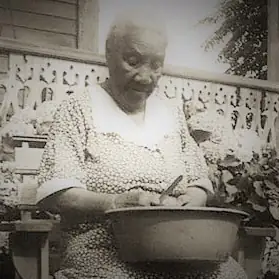 I discovered my passion for cooking at a very young age, inspired by my great-great-grandmother Birtie. She was a wonderful cook and well known in her community for her spice mixes.
I have revived some of her original recipes, and created new ones along with sauces just for you!
Birtie was also decisive for my first cookbook "The Art of Breaking Bread". With her recipes and my memories of her, this cookbook became my culinary autobiography!
Deliciously cooking
Moore than Spice supports you at cooking
My seasoning mixtures are harmonized in such a way that you can season a complete dish with one mixture. You should not overlay the natural taste of the fresh ingredients, but complement them.
You no longer need numerous individual ingredients in your kitchen and you save yourself the time-consuming task of mixing, tasting and harmonizing spice mixes.
Sometimes you will have to add salt though. Some products only have the natural salt content found in the ingredients. But even my seasoning salt has the minimum amount of salt only and is therefore tasty in a natural way.
You can also use my seasoning blends to create new flavors in your creative kitchen. My products can be wonderfully combined with each other, because they complement each other (e.g. like at my vegan burger recipe). Let your creativity be your guide!
Discover recipes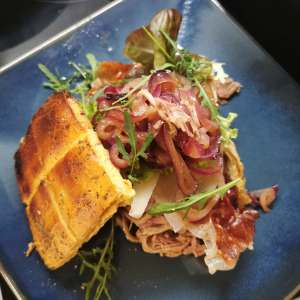 You will find recipes and tips from Birtie and me not only in my cookbook. Here in my shop there are recipes and short instructions for the seasoning blends to help you with cooking and baking, too.
With these and with the "Moore than Spice" seasoning blends, you can completely transform your favorite dishes into culinary works of art with minimal effort!
Sale points
You can purchase my seasoning mixes and sauces on site in the "Ruhrgebiet". Either in a farm shop or at "Marktschwaermer" locations.